in Victoria: Home for sale
Contact for address details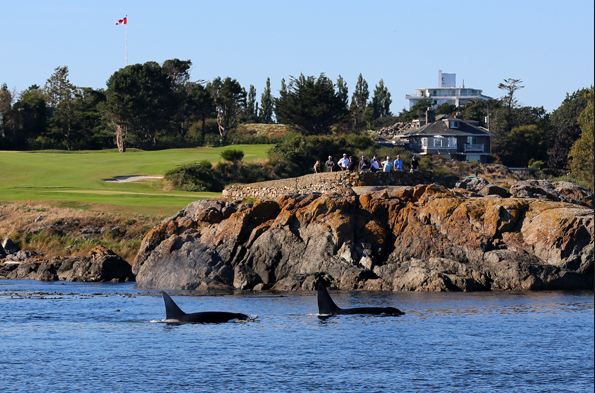 $15,000,000
Prop. Type:

Multifamily
MLS® Num:

EXCLUSIVE
Status:

Active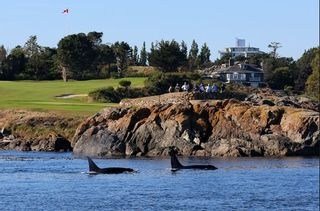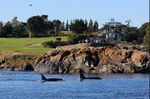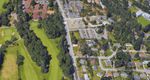 This strata windup offers affordable location in highest growth suburb of Victoria BC.  over 2 acres of land with potential assembly of neighbouring properties for up to 5 acres of land.  Excellent density allowance of up to 5 FSR.  Architectural conceptual drawings available with full documentation package. 
Location:
Property is located in Langford BC
Langford is one of the 13 component municipalities of Greater Victoria and is within the Capital Regional District
Favourable City Counsel encouraging development up to 5.0 FSR in this City Center neighbourhood.
Progressive councel commited to DP processing to 30 days
Downtown has been pre-zoned for optimal densities, and developers can apply directly for development permit
Highest growth suburb of Victoria Region
Located across from private gold club
25 mins drive from Downtown Victoria
Market fundamentals: Vancouver Island represents value based on historical market fundamentals. There has been very little activity in the way of speculative purchases comparative to Vancouver
Architectural Study and Concept:
Site area: 104,640 SF
Maximum Site Coverage: 94,176 SF
Maximum FSR: 5 – 523,200 SF
Parking Requirements- 1 bicycle spot per unit. 1.25 parking spots/ unit with 2 bedrooms or less. 25% of which is visitor parking.
Pre-sales of other new buildings range from $450 per $550 per sf in area
Projected Rental Income for new buildings $2.30 to $2.75 per sf in area Conceptual designs have been thought out by architect for between 3.66 and 4.85 FSR
Recommended Concept At 4.85 FSR:
One 11 story Mid-rise Building
Floor plate area 46,050 SF
Total area 506,550 SF
Current buildings and proforma holding income:
17 Townhouse units
Unit mix 2-4 bedrooms
Projected gross revenue approximately $375,000
Strata Wind-up:
At RE/MAX Commercial Advantage we have an experienced and dedicated team of professionals specifically for the needs of strata counsels looking to explore the opportunity of windup and sale for development purposes. Call today for assistance with your strata windup.
Why use a Buyer's Agent:
Francine Tracey is an experienced Commercial Real Estate Agent with excellent credentials to help buyers to achieve satisfactory due diligence and property analysis. She is also licensed and well experienced as a mortgage broker and can help obtain the optimal financing for the Buyer's needs. The research phase of a commercial purchase is critical to ensure the contract terms and pricing are suitable to the asset's value. Francine brings a high level of critical analysis to buyers to help them with risk optimization. Re/Max Commercial Advantage is consistently ranked among the top three Commercial Brokerages in British Columbia and can additionally offer property selection through its global network of agents. The real estate counsel of British Columbia has recently past laws to encourage buyers to retain their own agent in the real estate transaction to assure that the best interests of the buyer is maintained through the transaction
| | |
| --- | --- |
| Location: | • Property is located in Langford BC • Langford is one of the 13 component municipalities of Greater Victoria and is within the Capital Regional District • Favourable City Counsel encouraging development up to 5.0 FSR in this City Center neighbourhood. • Progressive councel commited to DP processing to 30 days • Downtown has been pre-zoned for optimal densities, and developers can apply directly for development permit • Highest growth suburb of Victoria Region • Located across from private gold club • 25 mins drive from Downtown Victoria • Market fundamentals: Vancouver Island represents value based on historical market fundamentals. There has been very little activity in the way of speculative purchases comparative to Vancouver |
| Architectural Study and Concept:: | • Site area: 104,640 SF • Maximum Site Coverage: 94,176 SF • Maximum FSR: 5 – 523,200 SF • Parking Requirements- 1 bicycle spot per unit. 1.25 parking spots/ unit with 2 bedrooms or less. 25% of which is visitor parking. • Pre-sales of other new buildings range from $450 per $550 per sf in area • Projected Rental Income for new buildings $2.30 to $2.75 per sf in area Conceptual designs have been thought out by architect for between 3.66 and 4.85 FSR |
| Recommended Concept At 4.85 FSR: | • One 11 story Mid-rise Building • Floor plate area 46,050 SF • Total area 506,550 SF |
| Current buildings and proforma holding income: | • 17 Townhouse units • Unit mix 2-4 bedrooms • Projected gross revenue approximately $375,000 |
| Strata Wind-up: | At RE/MAX Commercial Advantage we have an experienced and dedicated team of professionals specifically for the needs of strata counsels looking to explore the opportunity of windup and sale for development purposes. Call today for assistance with your strata windup. |
| Why use a Buyer's Agent: | Francine Tracey is an experienced Commercial Real Estate Agent with excellent credentials to help buyers to achieve satisfactory due diligence and property analysis. She is also licensed and well experienced as a mortgage broker and can help obtain the optimal financing for the Buyer's needs. The research phase of a commercial purchase is critical to ensure the contract terms and pricing are suitable to the asset's value. Francine brings a high level of critical analysis to buyers to help them with risk optimization. Re/Max Commercial Advantage is consistently ranked among the top three Commercial Brokerages in British Columbia and can additionally offer property selection through its global network of agents. The real estate counsel of British Columbia has recently past laws to encourage buyers to retain their own agent in the real estate transaction to assure that the best interests of the buyer is maintained through the transaction |
Property Type:

Multifamily

Bathrooms:

-

(Full:-/Half:-)
Original Price:

$15,000,000
Listing information last updated on October 30, 2018 at 10:34 PM (UTC)